GOOD FOOD SHOP
We provide delicious artisan, often locally sourced food presented and served with pride and joy.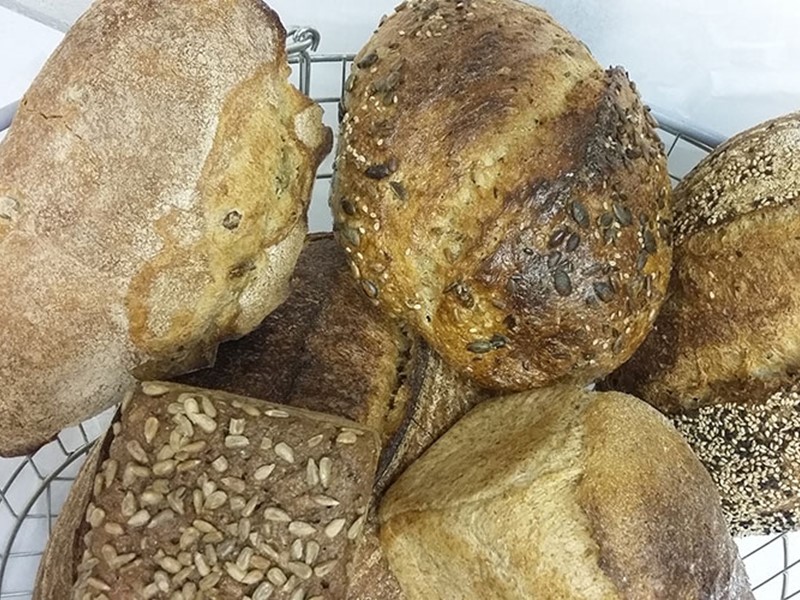 Artisan breads and sourdoughs
Enjoy our range of locally sourced artisan breads and sourdoughs delivered fresh to our door every day. Call in early while it's often still warm!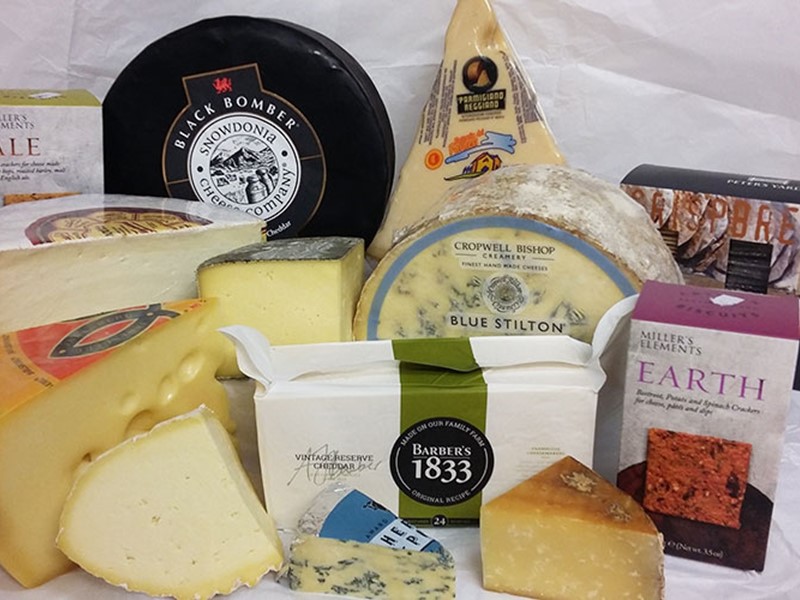 Quality cheese
Select from a wide range of cheeses that come from as close to home as Yorkshire and as far away as Scandinavia.

The Deli Counter
Experience our deli offering of cooked meats, pates, smoked salmon, olives, falafel, humous, quiches, savoury rolls, salads and more... including the biggest scotch eggs you ever saw!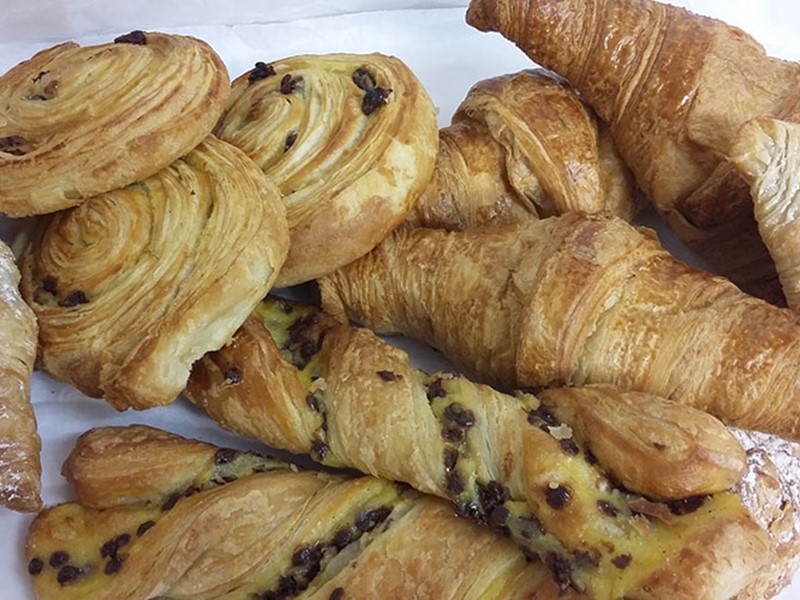 Croissants and pastries
All our croissants and pastries are freshly baked in the shop on Thursdays, Fridays and Saturdays. Come and enjoy a delicious treat.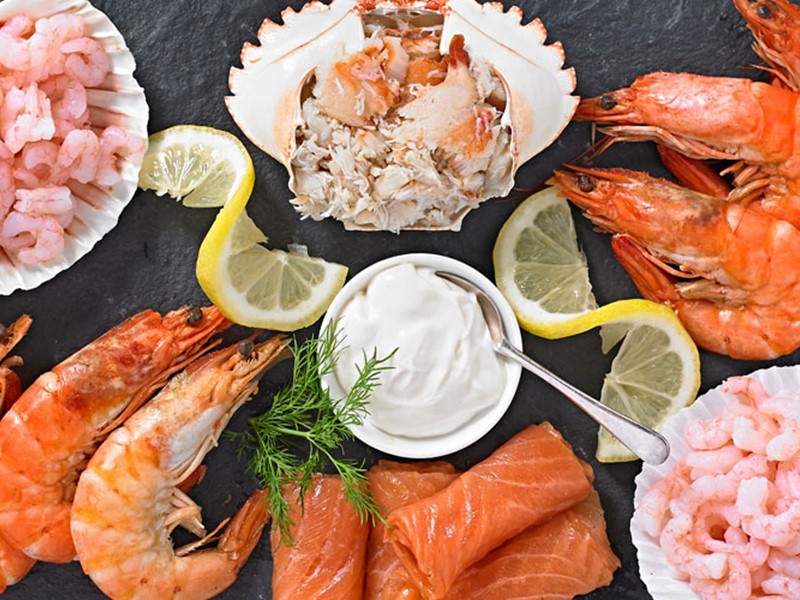 Fish
Delicious fresh fish and seafood is available to order and is delivered to us straight from the fishmonger, often within 24 hours from leaving the sea. The seafood platters are perfect for an impressive, easy to prepare dinner party dish.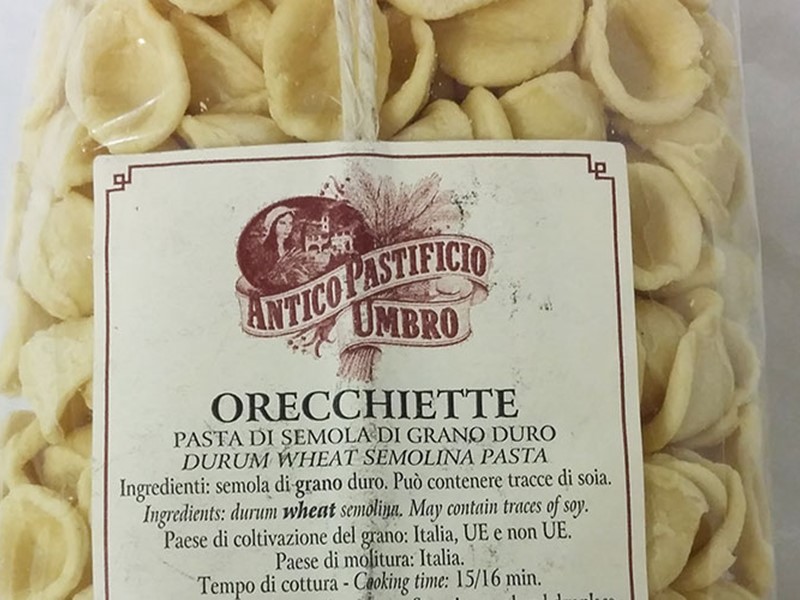 Pasta
We provide a wide variety of excellent quality Italian pasta which makes any pasta dish special. Why not try some with our fresh pesto and shavings of our parmesan?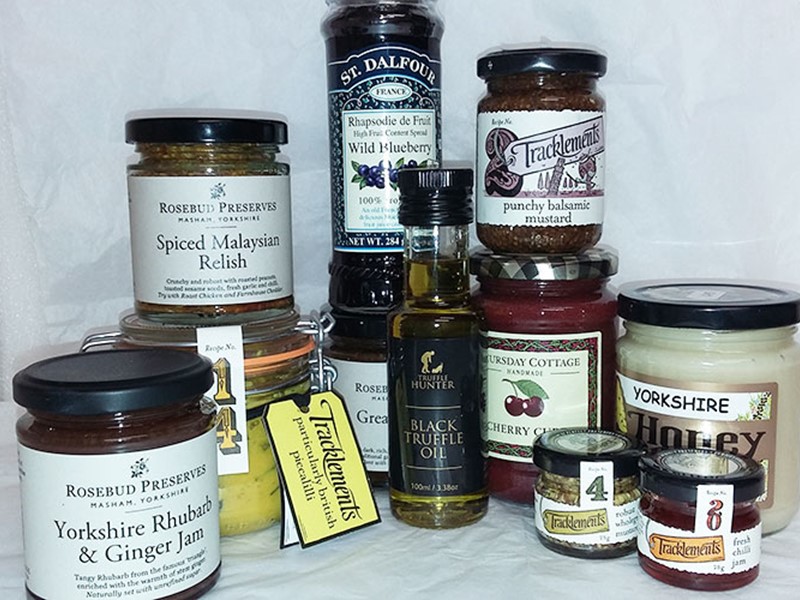 Jams & Chutneys
Mouth-watering cherry curd, vanilla and apricot jam, Seville marmalade, chilli jam, quince jelly, piccalilli, plum chutney, mustard mayonnaise, tartar sauce… Everything you need for your toast, your butties and the side of your plate!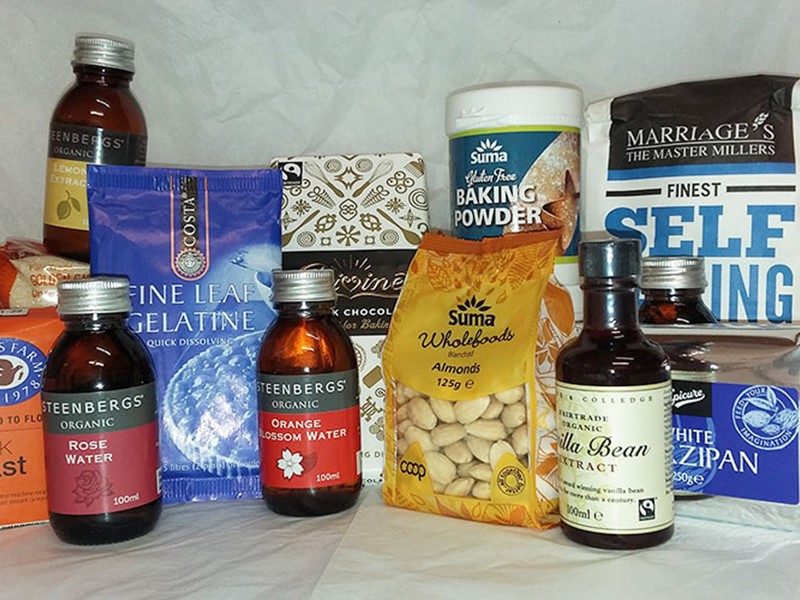 Baking
If you fancy channelling your inner Nigella, our great selection of baking ingredients will help you on your way.  We also offer a free testing service if you need a quick quality test once your bakes are out of the oven!
This is a fantastic local Deli. Amazing food and great customer service. I love the cheese selection (Black Bomber is the bomb). Awesome food heaven for a foodie.

Claire Blackmore
I ordered a food hamper for my birthday celebration and for just £6.50 a head we got more food than we could eat; quiches, pates, cheeses, salads, breads, all of outstanding quality. The care and attention that went into the selection was obvious to see. Massive thanks go to Carol for organising this for me and making my birthday a stress-free occasion. I can't recommend Costello's Good Food Shop highly enough.

Emma Tatnell
I needed a cheese platter for a family celebration so called into Costello's Good Food Shop. I was greeted with smiling faces, a 'can do' atmosphere and a sea of beautiful cheeses. The platter which Maeve created far surpassed all expectation with a wide selection of carefully balanced cheeses all perfectly wrapped. My family are insisting I become a regular, which I intend to do!

Kate HN – York
Thank you for the delicious birthday cake you made for Louisa – it went down very well and very quickly!

Lewis and Louisa
Dear Good Food Shop your breadsticks are amazing! They taste great and you are really kind.

"Breadstick Boy"
Thank you – for the delicious salads you made for Phil's birthday bbq – everyone loved them! Luckily the sun came out in the end so we had a fabulous time. Thanks again.

Alison and Phil
Your fish is simply divine. Having previously lived in Hull for over 20yrs, I regularly bought fish straight from the docks so I know good fish. The fish you supply via Ramus is the best I've every tasted

Gordon, Customer and Committed Foodie!
Costello's Good Food Shop catered for an important celebration we recently held. Carol was extremely helpful in accommodating our needs for a vegetarian/vegan buffet and very patient with the various requests we had. Thank you for making the organisation of food so painless and providing us with such a delicious spread.

Liz, Volunteer Co-ordinator, Brunswick Organic Nursery, Bishopthorpe, York